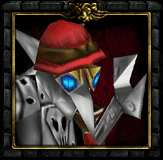 Clockwerk-Goblin-Rattletrap
Dieser Guide ist noch in Bearbeitung bis zur Fertigstellung kann es leider noch ein paar Wochen dauern!
Über Kritik Anregungen Tipps oder Koreekturen freue ich mich jetzt schon.
Hier schon mal ein kurzer Einblick was dieser Guide alles beinhalten wird.
1.
1.1 Willkommensworte
1.2. Intro
1.3. Warum Glockwerk?
2.Facts
2.1. Geschichte
2.2. Hero Details (Stats Grow etc)
2.3. Pro´s- Con´s
3."How to use Spells"
3.1. Spells using
3.1.1. Batter Assualt
3.1.2. Power Cog
3.1.3. Rocket Flare
3.1.4. Hookshot
4. Game Situations
4.1. Ealy Game ( Solo? 2vs2? 1vs2?)
4.2.Middle Game
4.3. Late Game
5.Itembuild
5.1. Ganger
5.2.Hunter
5.3.Initiator
6.Replays
7.Worte des Danks

The post was edited 6 times, last by LeffLeff ().
Theorie ist, wenn man alles weiß, aber nichts Klappt. Praxis ist, wenn alles klappt und keiner weiß warum. - Bei mir ist Theorie und Praxis vereint! NICHTs klappt und KEINER weiß warum!
Eine Signatur von meOme
Das Volumen einer Pizza mit Radius z und Höhe a ist Pi*z*z*a