Moin,
habe vor ner Weile nen
DALL-E 2
Invite bekommen und bin soweit echt gut entertained/baffeliert.
Dachte mir, ich kann mal ein paar der Cunstwerke mit euch teilen und ihr versucht die eingegebenen Prompts rückwärtszuingenieurieren.
(Es ist nicht schwer, die kleineren Details der Prompts werden von DALL-E gerne noch mal verschluckt/ignoriert, also reicht eine grobe Charakterisierung)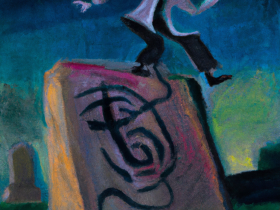 Für Lesbarkeit mal per Vorschau gemacht, sorry @twist
Gibt pro Prompt 4 Bilder jeweils, die werden dann clue style nacheinander revealt oder bei Auflösung auf einmal
The post was edited 1 time, last by myplaren ().
and combined with this image of what we should be doing there comes the inability to read or appreciate anybody who does something entirely different.